Graphic Overlays China specializes in Quick Turn Digital Printed Graphic Overlays, Digitally Printed Overlays, Digital Graphic Overlays, Digital Front Panel Overlays, Digitally Full Color Overlays and Graphic Overlay Prototyping.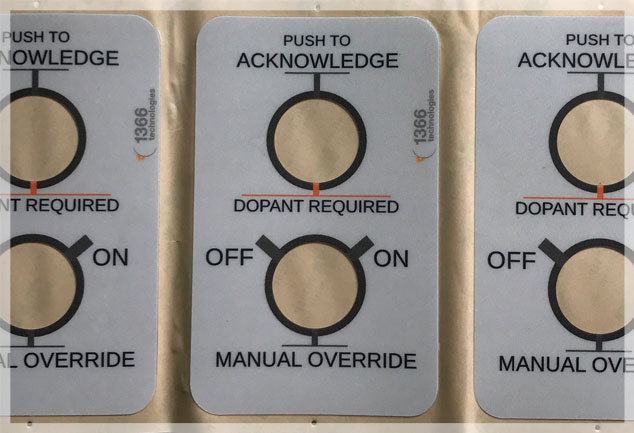 Digitally printed graphic overlays for graphic overlays with complex images, photo-realistic images and logos. Graphic overlay prototypes are typically digitally printed.
UV Digital Printing Machine can print CMYK multiple colors at once rather than silk screen printing one color at a time. And can print white ink layer, too.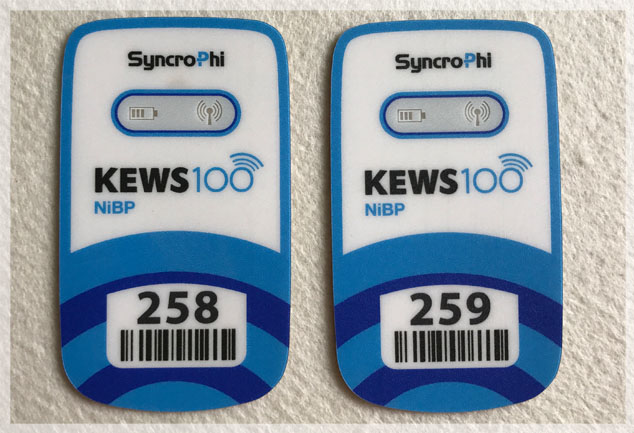 The graphic overlay is the first thing users see when they interact with your equipment. Digitally CMYK full color printed graphic overlays, control panel overlays, front panels and decals which offers an attractive looking. Faster lead time and no minimum order requirements. A digital press can shorten the production run making digital printed overlays more affordable.
Advantages of digital printing graphic overlays like allows for design flexibility, great for very small production volume, cost effective, multiple color printing and faster lead time.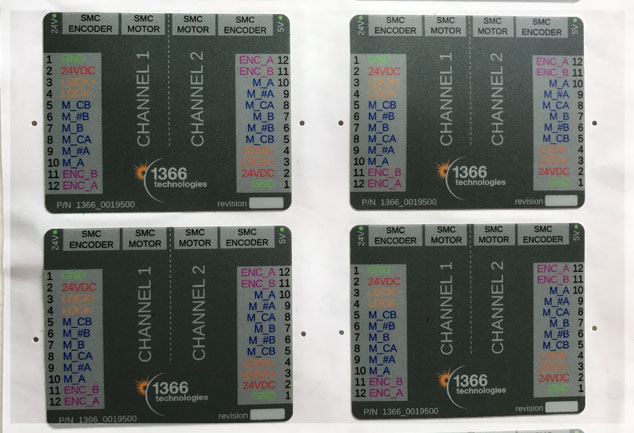 Digital Printing Graphic Overlays are extremely weather, scratch resistant and UV resistant stickers. Graphic Overlays are printed on the subsurface, so the inks are protected from scratches, scuffs and fading. It can be chemical, moisture, shatter and scratch and scuff resistant.
Full Color Printed Graphic Overlays and Screen Printed Graphic Overlays.
Applications
Digital Printed Graphic Overlays are manufactured for a variety of electronic components. They are used for industrial equipment, electronics, control systems, water treatment, weighing scale, telecommunications equipment, kitchenware labeling, automotive & marine vehicles, instrumentation, computers, digital device labeling, medical devices, branding on outdoor equipment, warning labels for industrial machinery or hazardous locations, military equipment, aircraft, airlines and numerous other applications.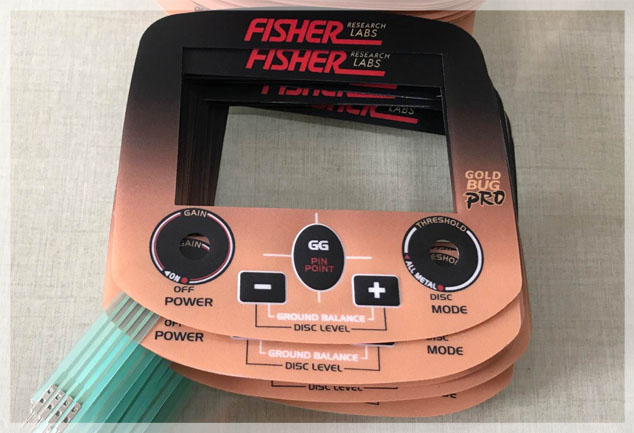 Material
We offer digital printing onto a large range of materials in the production of our graphic overlays. The more common graphic overlay materials include Lexan Polycarbonate(PC), Polyester(PET), Vinyl (PVC).
Temperature Ranges
Maximum temperature ranges from 60°C (140°F) to 125°C (257°F).
Thickness
125 microns (0.005″, 5mils, 0.125mm), 175 microns (0.007″, 7mils, 0.175mm), 250 microns (0.01″, 10mils, 0.25mm), 380 microns (0.015″, 15mils, 0.38mm), 500 microns (0.02″, 20mils, 0.50mm), 760 microns (0.030″, 30mils, 0.76mm)
Commonly used is 250 microns thickness.
Printing Color
CMYK Full Color Printing plus white ink printing.
Custom Feature
Digitally Printed Graphic Overlays are available in a clear, glossy, velvet, embossed, debossed, brushed finish or chrome effects.
Texture or selectively textured finishes can be added to the surface of a digital printed graphic overlay.
Adhesive or selective adhesive can be added for simple application.
Combination of matte and gloss finish.
Custom Embossing.
Tinted Windows.
Dead Front.
Back Adhesive
3M9448A, 3M467MP, 3M468MP, 3M9080, 3M9075, 3M200MP, 3M200LSE, 3M300LSE, 3MVHB and Nitto Adhesive etc.
Adhesive or selective adhesive can be added for simple application procedures.
Custom Shapes
A digital printed graphic overlay can be die cut to fit any of your products.
Windows
Clear Windows for Displays or Indicator Lights, Transparent Windows, Adhesive-free Windows, Tinted Windows.
The clear finish is desirable for panel front overlays with LED or LCD displays.
Transparent and tinted windows and graphics for backlighting for LCDs, LEDs and other displays.
MOQ
No minimum quantities.
Digital Printed Graphic Overlays for Rapid Prototyping, Graphic Overlay Prototypes.
Turnaround
Usually 3-5 Working Days
Rapid prototyping for urgent projects.
We provide a fast turnaround time 1-3 working days for short run urgent graphic overlay orders. Contact us for more information.
Digital Printed Polycarbonate (Lexan) Graphic Overlays
Digital Printed PC Graphic Overlays
Digital Printed Home Appliances Graphic Overlays
Digital Printed Full Color Electrical Graphic Overlays
Digitally Printed Control Panels Overlays
Digitally Printed Front Panel Overlays
Digital Printed Weighing Instrument Graphic Overlays
Digital Printed Weighing Machine Indicator Stickers
Digital Printed Weighing Scale Cabinet Sticker
Should you have any questions regarding digitally printed graphic overlays, please contact Graphic Overlays China and get a quick quote now!