We provide a wide range of Custom Screen Printed Polycarbonate Graphic Overlays that are manufactured from premium quality Lexan polycarbonate including Clear Glossy Polycarbonate Graphic Overlays, Velvet (Matte) Textured Polycarbonate Graphic Overlays, Black Polycarbonate Graphic Overlays and Brushed Polycarbonate Graphic Overlays.
LEXAN™ Polycarbonate (PC) film is a high quality, tough, stable and heat-resistant material ideally suited to a number of graphic and industrial applications.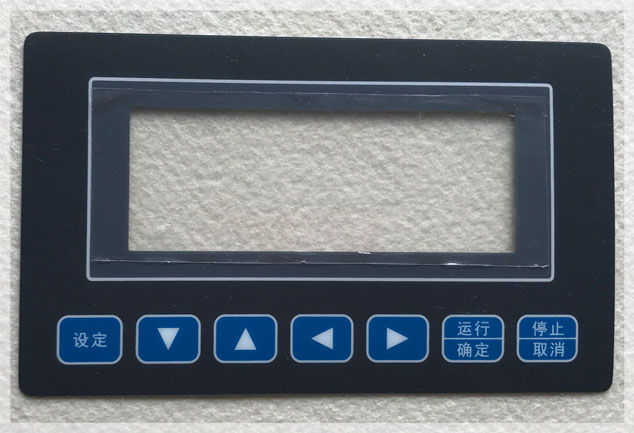 A polycarbonate sticker is a popular choice in nearly all environments and applications due to its durable and versatile characteristics.
Polycarbonate Graphic Overlays Applications
Polycarbonate Graphic Overlays (PC Graphic Overlays) are commonly used as faceplates, membrane switches or decorative features for control panels, food equipment, instrumentation, consumer appliances, medical devices, automotive and electronics.
Popular applications for polycarbonate graphic overlays include warning and safety messages, operator or consumer instructions and branding and product identification.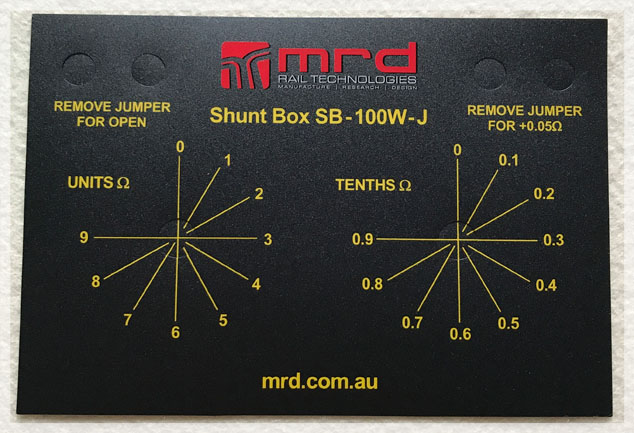 Polycarbonate Graphic Overlays are made from high quality polycarbonate material and provided with 3M adhesive for perfect and long lasting bonding. Graphic Overlays are printed on the subsurface, so the inks are protected from scratches, scuffs and fading.
Screen Printed Polycarbonate Graphic Overlay is a little cheaper than Polyester Graphic Overlays.
Custom Printed Polycarbonate Graphic Overlays
High quality, long-lasting Polycarbonate Graphic Overlays, Faceplates and front panels produced from Polycarbonate materials, cut to your exact sizes and printed.
Graphic Overlays China can produce your custom Polycarbonate Graphic Overlays, including Polycarbonate Front Panels, Polycarbonate Warning Stickers, Polycarbonate Stickers, Polycarbonate Keyboard Stickers, Polycarbonate Overlays, Lexan Polycarbonate Control Panel Overlays, PC Overlays, Polycarbonate Labels, Polycarbonate Overlay Printing, Polycarbonate Dead-front Panel, Sequentially Numbered Polycarbonate Overlays, Bar Coded Polycarbonate Graphic Overlays.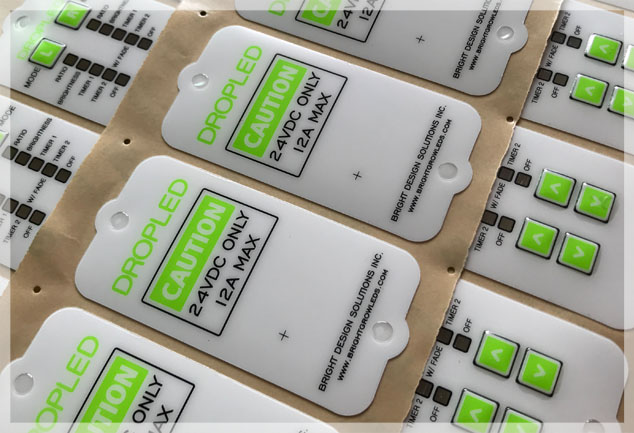 Thickness: 125 microns, 175 microns, 250 microns and 380 microns etc. Commonly used is 250 microns thickness.
Temperature Ranges: Maximum temperature ranges from 60°C (140°F) to 125°C (257°F).
We can do CMYK Full Color Printing PC Graphic Overlays with UV Digital Printing Machine or UV Offset Printing Machine.
Print Color: UV Ink, PMS Color, CMYK Color, Silver/Gold ink, Mirror Silver Ink, Fluorescent Ink and Glow in the dark ink.
Printing Methods: Silk Screen Printing, UV Digital Printing or UV Offset Printing.
We provide Clear Glossy Polycarbonate Graphic Overlays and Velvet (Matte) Textured Polycarbonate Graphic Overlays silk screen or digitally Printing Services. All of Polycarbonate Graphic Overlays can be custom printed according to your specifications.
Finishes: Polycarbonate Graphic Overlays are available in a clear, velvet, brushed and embossed. The more common choice is the velvet finish which is excellent for hiding surface scratches. Texture or selectively textured finishes can be added to the surface of an graphic overlay.
Back Adhesive: 3M9448A, 3M467, 3M468, 3M9080, 3M200MP, 3M200LSE, 3M300LSE, 3MVHB. Adhesive or selective adhesive can be added for simple application procedures.
Windows: Clear Windows for Displays or Indicator Lights, Transparent Windows, Adhesive-free Windows, Tinted Windows.
No MOQ (Small Order Prototyping Acceptable) and Fast Turnaround (4-6 Working Days).
Looking to use a graphic overlay for your application, We are here to help you will all your membrane switches and graphic overlays needs.
Contact us for more information about custom polycarbonate graphic overlays or a free quote.