Graphic Overlays China offers Rapid Graphic Overlay Prototyping, Quick Turnaround Overlays, Rapid Graphic Overlay Prototypes, Rapid Prototyping, Rapid Prototype Control Panel, Front Panel and Faceplates.
Rapid Graphic Overlay Prototyping
Need your order in a hurry?
To support your most demanding lead time requirements, our digital capabilities allows us to provide a fast turnaround time and top quality products without high setup cost. Digitally printing your overlay provides endless design flexibility and imagination.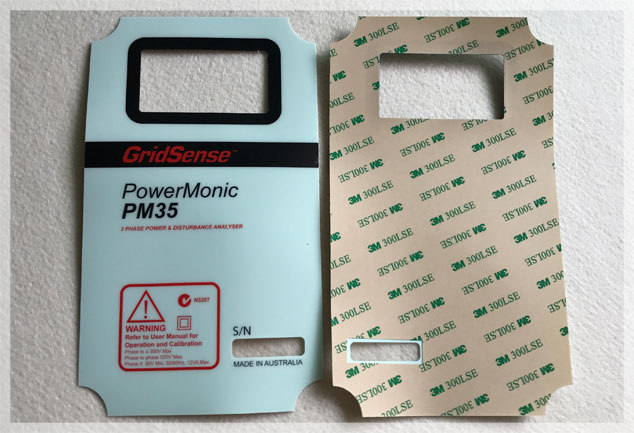 Quick Turnaround Graphic Overlays
We can deliver rapid prototype graphic overlays as quickly as 2 business days after prototype design approval. Graphic Overlays China has the technology and equipment to provide your business with small runs of quick turnaround graphic overlays. Typical turnaround of standard ordering is 5-7 working days.
If you are in need of quick turnaround graphic overlays, faceplates and nameplates prototyping in small runs, just tell us your delivery requirements, and we'll work with you to meet your delivery date.
Please contact us to verify if your design requirements will meet our quick turn specifications.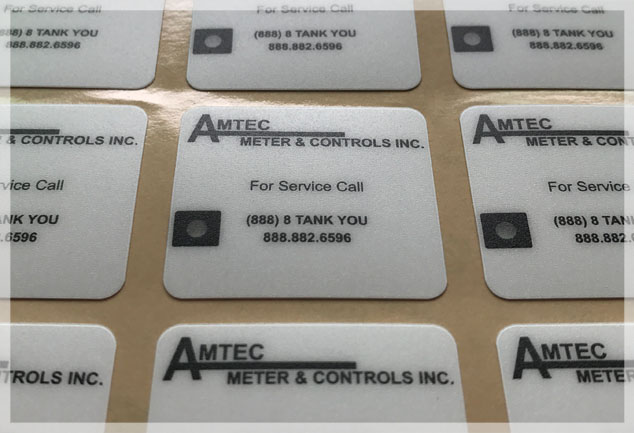 Rapid Graphic Overlay Prototyping Printing Capabilities
Digitally Printed Graphic Overlays (CMYK Colors + White) providing high resolution and picture quality graphics are great for prototype and short-run orders.
Rapid screen printed Graphic Overlay Prototypes, an unlimited number of colors can be screen printed. Color matching to Pantone, RAL or to supplied color samples.
We can combine digital printing with traditional screen-printing to satisfy your needs. Using the latest in both silk screen and digital print technology, you can be confident that any design or corporate coloring you may require can be applied.
Silk Screen and Digital Printing Graphic Overlay Prototyping are extremely weather, scratch resistant and UV resistant stickers. Graphic Overlays Prototypes are printed on the subsurface, so the inks are protected from scratches, scuffs and fading. After printing, a pressure sensitive adhesive is applied to the back.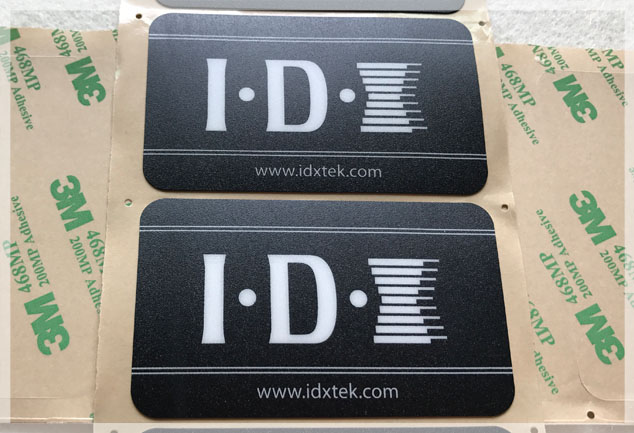 Graphic Overlays China can produce your Rapid Graphic Overlay Prototyping, including Polycarbonate Graphic Overlays, PC Graphic Overlays, PVC Graphic Overlays, Polyester Graphic Overlays, PET Graphic Overlays, Lexan Polycarbonate Graphic Overlays, Rapid Digital Graphic Overlays, Rapid Screen Printed Graphic Overlays, Quick Turnaround Membrane Switches and Front Panels.
Material
Lexan Polycarbonate(PC), Polyester(PET), Vinyl(PVC)
Thickness
125 microns (0.005″, 5mils, 0.125mm), 175 microns (0.007″, 7mils, 0.175mm), 250 microns (0.01″, 10mils, 0.25mm), 380 microns (0.015″, 15mils, 0.38mm), 500 microns (0.02″, 20mils, 0.50mm)
Quick Turnaround Prototype Front Panels Applications
We provide a variety of graphic overlay prototypes to numerous industries, such as electronics, control systems, weighing scale, telecommunications equipment, kitchenware labeling, auto industry, automobiles, instrumentation, computer hardware, digital device labeling, medical field, branding on outdoor equipment, warning labels for industrial machinery or hazardous locations, military equipment, aircraft, airlines and numerous other applications.
Custom Graphic Overlay Prototyping
Whether you require graphic overlays prototypes or a membrane switch prototyping, we can provide a fully customized and high quality solution to your specifications. We can help you develop a prototype and transition it into a full production.
Quick turnaround graphic overlays prototyping manufactured and finished to your exact specification.
Rapid Prototype Graphic Overlay Features
Digital Printing and Screen Printing
Multiple Colors, Pantone, RAL Color Matching
Tinted Windows
Printed Top Surface Texture
Selective Texture and Gloss Finish
Embossing
Dead Front Windows
Any shape and size.
Adhesive or Selective Adhesive
To finish your custom screen printed graphic overlays, we offer a full range of 3M and equivalent adhesives.
3M9448A, 3M467MP, 3M468MP, 3M9080, 3M9075, 3M200MP, 3M200LSE, 3M300LSE, 3MVHB, 3M Electronics 3M9448HK, TESA and Nitto Adhesive etc.
3M 467MP: Recommended for smooth or light textured surfaces.
3M 468MP: Recommended for medium textured to rough surfaces.
3M 300LSE: Recommended for low surface energy plastics, polypropylenes.
Minimum Order Quantity
Rapid Graphic Overlay Prototyping, Small orders Prototyping acceptable.
Get a free quote
Need Rapid Graphic Overlay Prototypes, contact us now.